Dylan's breeder was Lyn Westby of Lowerpark fame, and he is a tricolour rough collie dog. He is very intelligent and obedient and we love him to pieces.
He has had several placings at the few shows we have entered with him, being new to showing we hadn't placed him in too many and found that he wasn't too keen on doing it.
He looked after Cody when he was a pup and they are best of friends.
Dylan was placed 2nd in AV Puppy at the Clacton DCS and again got 2nd at the Colchester show in 2008. In 2009 he took 4th in the puppy class at East Anglia Collie Association and later in August was placed 2nd at Brightlingsea.
In September he attended the Collie Rescue companion show and got a VHC for having sad eyes. This was a charity show to raise funds for
Co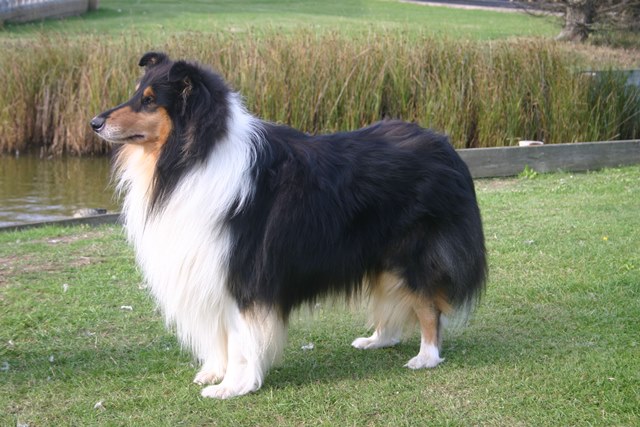 llie Rescue.