(Cody)
Sire: Amalie Exotic Lover
Dam: Tudorlyn Country Girl
DOB: 7 November 2008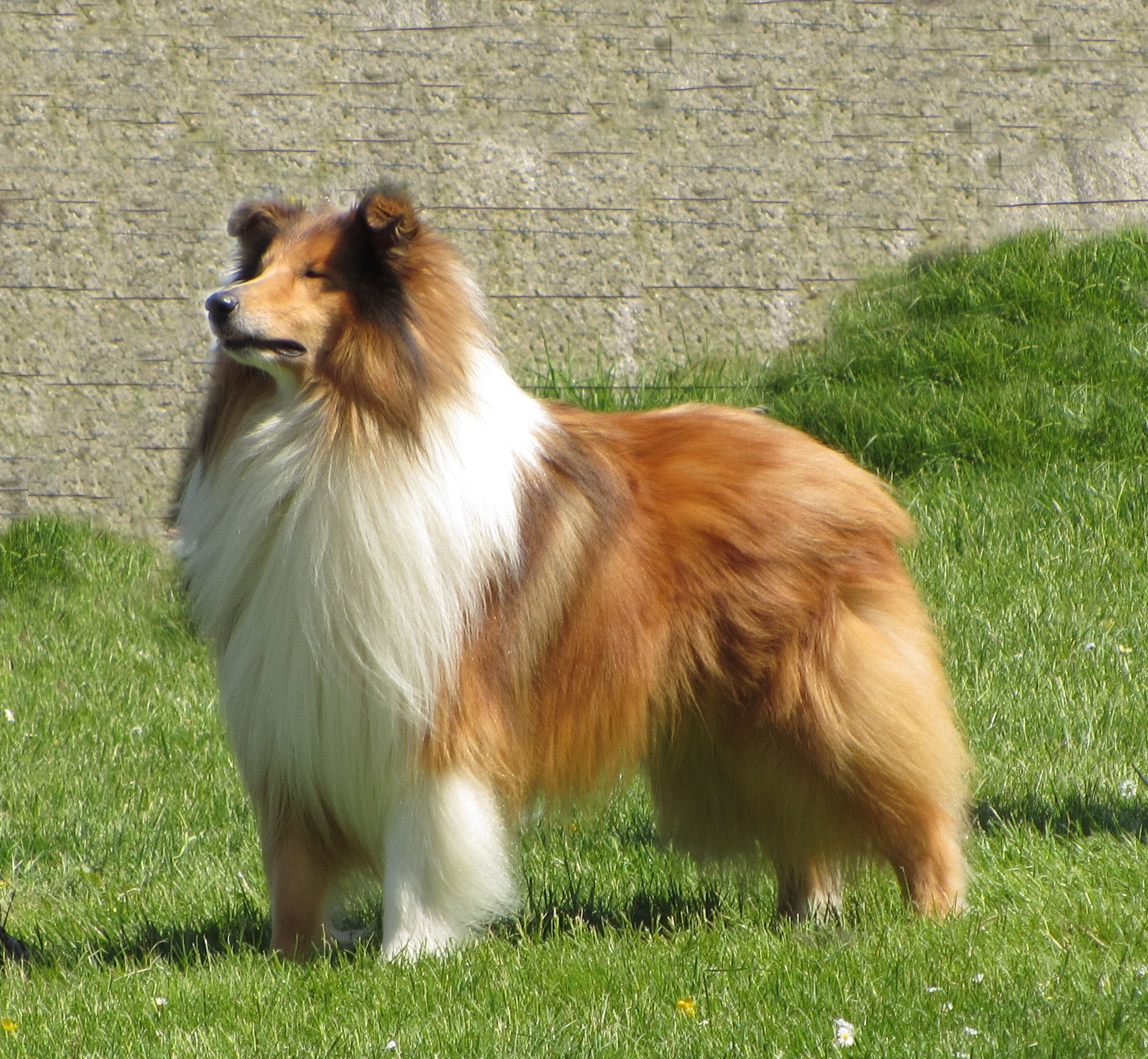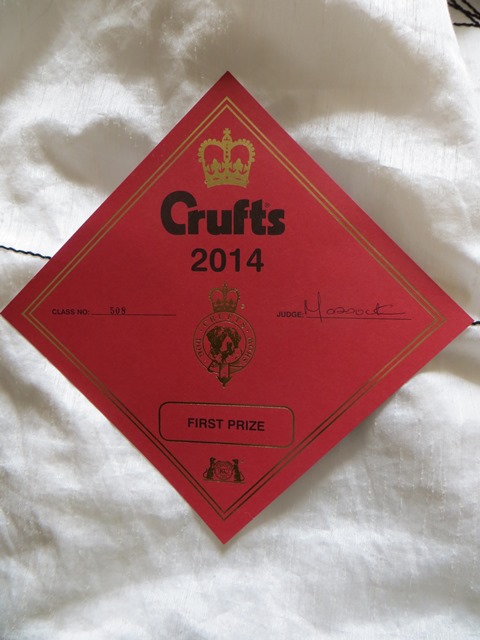 Cody achieved his Kennel Club Stud Book Number at the Windsor Championship show in June 2011. This achievement qualifies Cody for Crufts for life.
At Crufts in 2014 Cody got 1st place in the Good Citizen dog class. This class can only be entered by dogs that have achieved their Good Citizen Bronze test or higher. This test includes obedience.
Cody has qualified for Crufts every year since a pup.
Cody's first show was a small companion show at Theberton where he was placed 1st in AV Puppy and chosen as Best Puppy. The judge commented that he was the best rough collie he had seen for a long while. He then went on to win RBP and Best Puppy twice at our training club.
At East Anglian Collie Association (EACA) open breed show Cody got Best Minor Puppy dog and also Best Puppy at Peterborough DCS. Earlier in the year he qualified for Crufts at the London Collie Club Championship show in Minor Puppy and also qualified twice more in Puppy and Junior classes at the Richmond Championship show. At Barking CS he won the AV Puppy class and at the London Collie club took another two 1sts in Puppy and Maiden classes taking Best Puppy Dog also. On his first birthday Cody got first in AV puppy and Best AV Puppy.
Cody's other wins to date include :

Windsor Championship show in Graduate. Cody also achieved his KC Good Citizen Bronze award here.

General Champ show in Limit
Peterborough DCS in Post Graduate
East Midlands show in Graduate and also awarded RBOB (Reserve Best of Breed)
Suffolk Agricultural Show in Open plus BOB (Best of Breed)
Sheringham DCS - Post Graduate and BOB
Barking DCS - Post Graduate
East Anglian Collie Association in Yearling qualifying him for Crufts 2011
London & Provincial Collie club in Post Graduate
Great Yarmouth in Open dog
January 2011 Cody won Best Adult at training qualifying him for the Supermatch.
London & Provincial Collie Club in Post Graduate
Great Yarmouth in Open class
Each year Cody has had similar wins and also achieved Best of Breed several times. Cody has also competed well against other breeds achieving Best In Show at Great Bentley and gaining 1st place in the Good Citizen Stakes class at Sheringham.
In 2012 Cody was placed 4th at Crufts in the Good Citizen class and again he was placed 4th there in 2013.

2013: Sheringham 1st Open and Best of Breed (BOB) placed G4, 1st in GCDS
Gt Yarmouth 1st Open

2014: 1st Open at Isle of Ely, 1st at CRUFTS in GCDS, Newmarket 1st Open and RBOB, 1st Sheringham, EACA 1st Special Award Open Class.

Over the years we have taken Cody to many fewer shows.
2015: Windsor Champ show 1st GCDS, 1st Open and 1st Brace Midland Collie Club.

2016: 1st Veteran at Newmarket. Colchester match night 1st Veteran.

2017: We only took Cody to one proper show this year EACA where he was awarded 1st Veteran and Best Veteran Dog.
Critiques :
"Super upstanding male looking just like a male should look, good strong and sound front quarters and equally good hindquarters, with strong parallel socks sadly somewhat of a rarity in this breed, good head and expression, a great showman, moved well BAV" - thank you to Jimmy Richardson for thinking so highly of our boy.
"big, well grown, s/w, moved and showed well" - thank you Anne Hassock, Crufts 2014.
"rough collie, up on the leg but lots to like, rich sable and white, expressive head and eye, ears set well which he used, good rise over the croup, shoulders sloping and well angulated, would like to see him move out more, presentation was excellent" - Thank you to Veronica Avery.